Rivendell celebrate NO WASTE week with local litter pick
Sustainability | 18 Oct 2021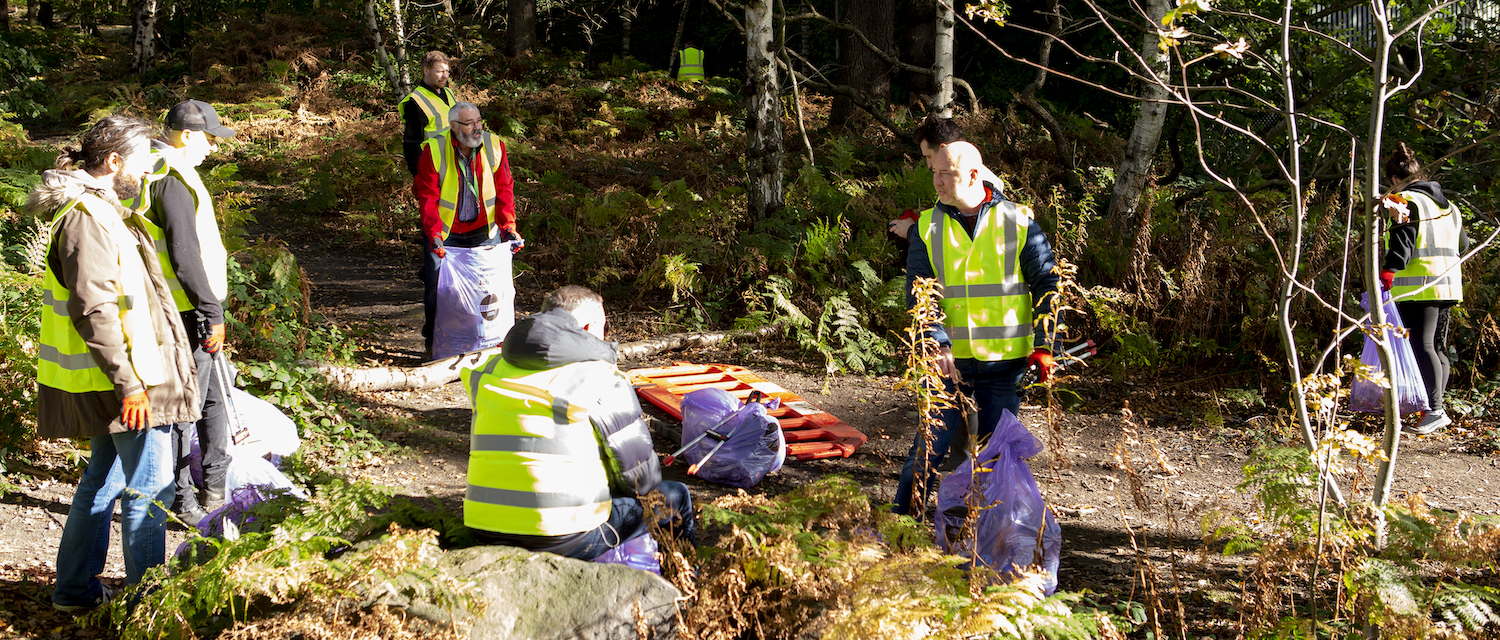 As part of our parent company Coveris' NO WASTE week, Rivendell's Leeds HQ have taken part in a local litter pick to raise awareness and preventative action against waste.
Engaging in a weeklong set of activities taking place from 18th October onwards, Coveris' global site base, which spans 29 locations throughout Europe and the Middle East including Rivendell, have supported the annual NO WASTE environmental awareness programme, engaging both colleagues and communities in plans for a more sustainable future. Recently announcing its sustainable vision for NO WASTE across its operations, packaging and the products it protects, you can read more about Coveris' Group strategy here.
Given the importance of sustainability at Rivendell and its pivotal role in influencing the environmental impact of packaging, our team were quick to jump at the chance to get involved.  With an 11-strong team of colleagues from both Rivendell and the site's Pack Positive Centre, the team were eager to help support a clean-up operation of the WIRA Business Park HQ site and surrounding areas.
Not shy to turn down the opportunity to get out into nature and put on a pair of sunglasses, our team collected over 20 bags of litter from the local industrial estate, nature areas and nearby fishing lakes. With all of this waste being avoidable, the staggering amount of litter has raised concerns in the local area and we are now looking to work with local organisations to target this.
As our first NO WASTE week across the Group, the event was hailed as a huge success by the Leeds site, and the team are already looking to go even bigger next year engaging local communities and schools to address the challenges of litter in the local and wider Leeds area.