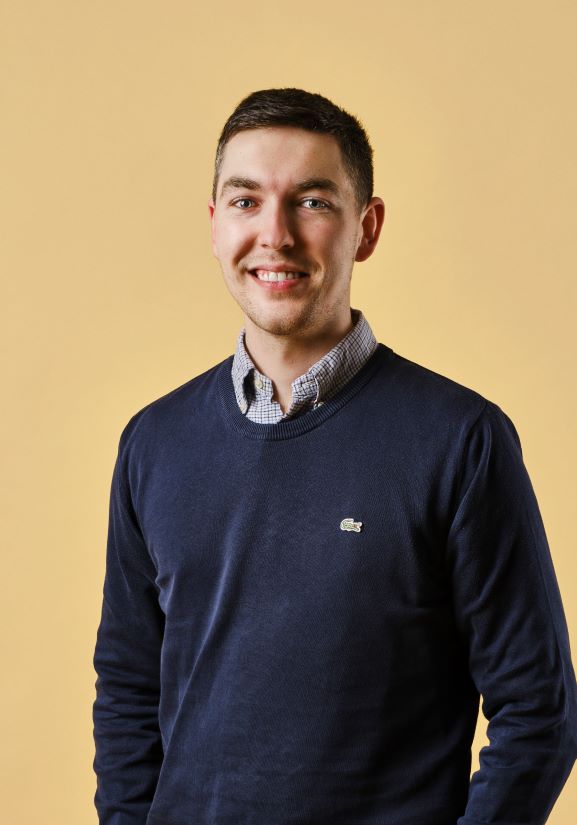 Our people are what make Rivendell great. Shining the spotlight on one of our fastest developing colleagues, we sat down with Jack Summers to discuss his experience of Rivendell and an insight into what makes our people so great.
What do you do at Rivendell? – I am a Sales Executive for Rivendell.
Describe a typical working day? – A typical day for me would be identifying potential brands to work with and liaising with the Coveris sales staff, pitching Rivendell's services to any ongoing leads they may have. If and when required, I will be on the road visiting these brands for discussions on how our services can aid them in production and quality.
What would you say your greatest achievement at Rivendell is? –  I would say my greatest achievement to date is my progression within in the business. I started in mail order working on the JD Williams account which was fast paced and gave me a great understanding on what branded clients require. After a year, I moved to an Account Manager role in retail, working on the ASDA account. I looked after the cooked meats, cheese and the chilled retail categories for ASDA and was responsible for those products making it to print on time, ensuring quality through fast turnaround. Working through the pandemic was a test but as a team we pulled together, and this resulted in a great year in terms of SKUs going to print. Finally, as of January 2022, I became the Sales Executive for Rivendell, and I am thoroughly excited to see what this year and more brings.
What's your favourite thing about working at Rivendell? – My favourite thing about working at Rivendell is the people, we have some big characters here with creative influences and I feel I can learn from everyone.
Where can you be found when not at Rivendell? – When not at Rivendell, you will catch me supporting Bradford City all over the country, they're not very good at the minute but we always travel in numbers and we have a good drink, regardless of the result! I played football till I was 20 but suffered a nasty knee injury, since then, I have taken up golf and really enjoy it, it helps that one of my good friends works at a driving range. I also love a good film, although my girlfriend and I spend most of the night deciding what film to watch and always end up watching Lord of the Rings!