Meet our undergraduate placement student Emma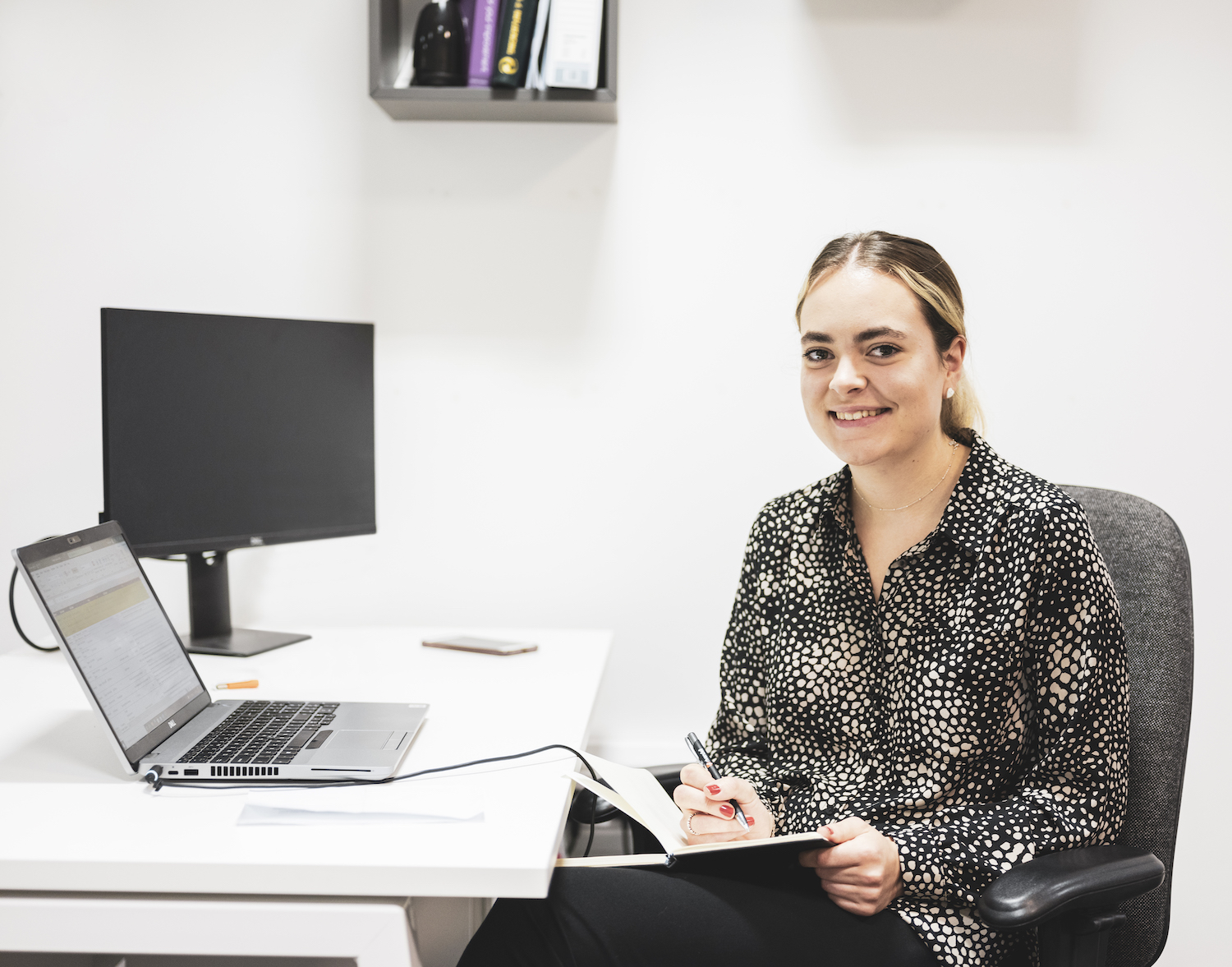 Back in June 2021, we took on an undergraduate marketing placement to support our brand development and communications strategy. Emma Fowler joined us over the summer from Liverpool University for an initial 3 months, with the aim of learning more about marketing at Rivendell and how this applies in an FMCG service environment. When it came to the end of Emma's placement, we were that impressed that we have since taken her on as freelance Marketing Support at Rivendell!
Given our academic partnership with Leeds Beckett University and both the undergraduate and graduate opportunities available at Rivendell, we wanted to give an insight into what it's like to work in an academic placement through a Q&A with our latest recruit.
Based in the heart of Leeds' rich university community, if you are interested in either undergraduate or graduate roles, please email us at info@rivendellgraphics.com to discuss our latest opportunities.
What were your first impressions of working at Rivendell?
Rivendell is a friendly and warm place to work. The team have been extremely welcoming and helpful in any problems I have had.
What did you hope to get out of working at Rivendell?
As a Marketing student, I hoped Rivendell would provide me with a useful look into the world of graphics and packaging. This, and being involved with Rivendell's rebrand has been beneficial for me, as it has allowed me to use my skills in a workplace setting to help on the rebrand project.
What projects have you been working on?
Working on the Rivendell rebrand has been a good opportunity for me to get involved in refreshing social media channels and website content. With several colleagues working on the project together, I have experienced a range of expertise amongst the team, which is something Rivendell utilises well.
What have you enjoyed most about your internship?
Working at Rivendell has been an overall enjoyable experience and being guided through the entire process of what they do has been very insightful. I would say working with an enthusiastic and welcoming team has been the best part about working here, as I have felt supported to learn new skills and get involved in different projects across the company.
What have you found the most interesting at Rivendell?
The most interesting part of Rivendell has been spending time in the photography studios and seeing the development of a single shot through different lighting, backgrounds, and retouching. It's interesting seeing how much work goes into a photograph, which as a consumer, often goes unnoticed when displayed on packaging or in advertising.
Have you experienced any challenges?
As someone with no experience in the printing industry, the processes at Rivendell seemed complex at first. Once I was guided through the stages by team members, this became a lot clearer and seeing well-known brands, like Highland Spring, being worked on helped to familiarise this.